Best
Texas Holdem Sites

for Real Money !
US Friendly Poker Site
Credit Card Deposits
Accepts eCheck
Sportsbook & Casino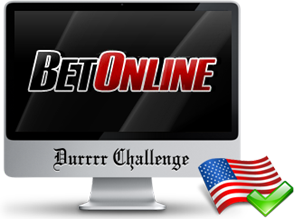 Top-Notch Software
eChecks for Canadians
Free Money Offers
Tournament Overlays
100%

Not Accepted

Yes

2000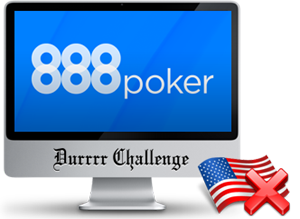 Todd Brunson sweeps $5 million from Andy Beal in 8hr poker session
Written on January 27, 2015
At 62 years of age, billionaire Andy Beal hasn't made too many mistakes in his life. He's a banker, an investor, a superb businessman, and a dabbling mathematician. The only areas of his life that's really given him trouble is his passion for the game of poker, and while he's undeniably good at it, Beal has had the worst of luck against some of the world's highest ranked pros.
Back in 2001, the founder of Beal Bank and Beal Aerospace Technologies began taking on members of an elite group of poker players known as 'The Corporation'. It started innocently enough
…
Read More
PokerStars California Alliance in backs new AB 167 Online Poker Bill
Written on January 26, 2015
After seven years of serious discussions and myriad measures to regulate online poker in California, there haven't been too many opportunities on the table that would attract the support of PokerStars. The majority of attempts at online poker regulation have included poignant bad actors clauses, specifically designed to keep operators like PokerStars out of the state. Alas, amidst all the anti-PokerStars legislation we've already seen, a new online poker bill has been introduced with no mention of a bad actors clause, and the operator wasted no time in showing its support.
PokerStars' California alliance includes Amaya Gaming (parent company … Read More
Full Tilt says Oops! after erroneous message declares New Jersey licensure
Written on January 22, 2015
We all make mistakes sometimes, but Amaya Gaming's Full Tilt online poker operator made a huge error that had players in New Jersey jumping for joy, if only for a moment. When logging into Full Tilt mobile, some players were met with a message stating that Full Tilt's software is "fully licensed" in New Jersey, and available for real money play.
Oops! It appears that Full Tilt's programmers are getting ahead of themselves. A representative of the online poker site confirmed that the Amaya-owned operator has not yet received a license to provide real-money online poker in the … Read More
PokerStars All-In Kitchen, "Play to Eat" dining a hit during UKIPT
Written on January 21, 2015
Where there is sporting action to be seen, there is always food to be served, and money to be made, whether it's the concession stand at your child's Little League game, or the hotdog vendor at Madison Square Garden. PokerStars is tapping into that same concept with the introduction of the All-In Kitchen, and UKIPT contenders are more than happy to take advantage of the exceptional "Play to Eat" discounts on tap.
It's a rather ingenious system really, cultivated in collaboration with the celebrated proprietors of Dalston's elegant Jones & Sons diner. PokerStars first launched the unique 'Play to Eat' … Read More
Revenue and Expectations for New Jersey Online Poker on the Rise
Written on January 19, 2015
It's been said more times than "Calgon, take me away" – New Jersey's iGaming market has not lived up to the original projections of Governor Chris Christie. Like me, you're probably tired of hearing it. Although true, it does not mean the state's year-old online poker and casino market has been a disaster. And after three months of declining revenue reports, the NJ Division of Gaming Enforcement was proud to report a significant increase in December.
In the last few months, several online poker operators have fallen out of the race in New Jersey, leaving the state with … Read More
Player pooling at 888Poker & WSOP NJ is closing the gap on Party Borgata
Written on January 16, 2015
For the last 14 months, Party Borgata has stood tall as the clear leader in New Jersey's nascent online poker market. Due to a recent agreement to share partial liquidity between 888Poker and WSOP NJ, that lead is quickly shrinking.
WSOP NJ and 888Poker, respectively New Jersey's #2 and #3 most trafficked online poker sites, only began pooling players on Monday, January 12, 2015. Only player bases at low limit cash game tables and a few of the sites' largest multi-table tournaments were combined, with the rest maintaining a segregated status.
Now just five days into the partial amalgamation, … Read More
Welcome to the DurrrrChallenge
Who is this man Durrrr ?
At just 22 years of age, Tom Dwan has become one of the most respected poker pros in the history of the game. From nosebleed cash games to some of the world's largest live and online poker tournaments, the man they call "durrrr" can be found everywhere. Recently, Dwan issued the Million Dollar Challenge: open to any member of the poker community except Phil "OMGClayAiken" Galfond, the challenge requires opponents to play Dwan in 50,000 hands of $200/$400 or higher on four tables at a time. If either player drops below 75 big blinds in their stack at any point, they must reload. At the conclusion of the Pot Limit Omaha or No Limit Hold'em hands, a winner will be crowned. If Dwan is ahead by $1 or more, his opponent must fork over $500,000. If Dwan's opponent is ahead by $1 or more, the youngster has offered to pay $1.5 million. In each case, the victor will also keep the spoils of the 50,000 hands of play. In addition to the money, the Million Dollar Challenge is about bragging rights.
The Challenge, as you'd expect, generated a considerable amount of buzz even before any poker pros raised their hands to play. However, three of the game's best will face Dwan and receive 3:1 odds on their money: Patrik Antonius, Phil Ivey, and David Benyamine. The latter two are World Series of Poker (WSOP) bracelet holders; in fact, Ivey owns five of them. In 2005, Antonius won the prestigious European Poker Tour (EPT) Baden event. He also finished third in the 2007 WSOP World Championship of Pot Limit Omaha for $311,000. The trio combines for $5.25 million in career WSOP cashes. Ivey and Antonius are both members of Team Full Tilt.
Dwan also has plenty of live tournament experience. He made the televised final table and finished fourth in the World Poker Tour's (WPT) Foxwoods Poker Finals during Season VI for $324,000. He's appeared on NBC's "National Heads-Up Poker Championship" and "Poker After Dark." First up for Dwan is Antonius. Designated Pot Limit Omaha tables have already been set up on Full Tilt Poker to host the spectacle. Keep checking back for up to the minute details on one of the world's most unique Real Money Texas Holdem Challenge.
Myths about Texas Holdem and the Challenge
Myths can be useful. On the surface they provide plausible explanations of why things are the way they are. Beyond that, they keep believers from discovering the truth, allowing those who know better to profit at the expense of others' naiveté.
In poker, the abundance of myths certainly keeps play interesting. Following are a dozen of the most pervasive ones, many of which encourage inexperienced players to put more in the pot than they should or inhibit potentially good ones from playing at all.
Poker is a game of chance . The inventor of this one obviously wanted to entice more novices to stop studying the game, give up calculating odds and put their chips in the hands of fate (with "fate" being a particularly good player). Quite the contrary, scientific research has shown that a player's talent is the single most important determinant of success. Winning poker is about six parts skill for every one part luck.
Good players always win. Don't tell that to anyone who has ever finished second at a World Series of Poker (WSOP) title event. Even in cash games, the randomness of the cards is still a factor. Although good players succeed more than they fail—perhaps 60% or even 70% of the time—lose they most certainly do, walking away to play another day. That means there is at least an opportunity for lesser players to take them down.
Winners must be super aggressive. Hollywood might like that script, and relentless pressure certainly has its place, especially in big money tournaments. But in cash play and limit games, it can actually work against a good player. Most successful professionals, like a Chip Reese or a Dan Harrington, are selectively aggressive. They can turn it on or off and will go full throttle only for short periods of time.
Great poker players are born, not made. There might be such a thing as "natural poker talent," but it is no substitute for experience and learning. Many of the top players today have an aptitude for math; they are good with numbers and quick at making calculations. Others are masters of human psychology. But those are just foundations on which to build their poker prowess. It takes playing in real game situations to develop one's skills to the point of greatness.
Poker is a man's game. This has to be true, right guys? Just look at the WSOP poker rankings—all men—except for Annie Duke, Kathy Liebert, Jennifer Harman Traniello, Vanessa Selbst, Vanessa Rousso, Annette Obrestad, Joanne Liu, Liv Boeree and ten other women who have earned more than $1 million at the tables, not to mention dozens of other females who now play professionally. Sorry fellas, but it's time to apologize to the ladies for this myth.
Poker is all about reads . Players who can identify poker tells and understand what they mean certainly have an advantage. But if that were the secret to success, nobody would ever be successful online, where opponents are faceless, bodiless and perhaps just poker bots with poor programming. It's much more important to know how to play your own cards than to focus on mind reading.
Bad players ruin the game . That might be true at the Blackjack table, but in poker, bad players are the fish that feed the sharks. Even the ones that consistently overplay hands, raising when they should fold, staying in and catching lucky draws on the River, will eventually feed the chip stacks of the better players at a table. Bad players welcome!
Losing bluffs help big hands win. Folks who subscribe to this baloney truly believe that they can't get opponents to go along with their monster hands unless it appears they might be bluffing. What nonsense! Although getting caught in a bluff isn't the worst thing that can happen in poker, it should never be a player's intention. The sole purpose of bluffing is to turn a weak hand into a winner, not to advertise incompetence. Good players win big on big hands regardless of whether they bluffed previously or not.
Online poker is fixed . Pardon the double entendre. Online poker is certainly not fixed (rigged) but it has been fixed (corrected) ever since the poker cheating scandals of 2005-07, involving Absolute Poker and UltimateBet. Today's reputable online poker rooms are secure, monitored by regulators and audited to prevent any types of cheating or scams. If the games were ever found to be unfair, users and the industry would come down on them like a flopped flush on a pocket pair.
It's easier to win online than at live tables. So much depends on who is playing, where and when that no generalization of this sort can be made. In fact, the opposite may be true. Las Vegas poker regulars say a constant flow of tourists makes winning there easier than online, where the same players can be seen day after day. Online multi-tabling also means a single shark can feed on more fish, so in that respect it may be even more difficult to succeed in the virtual version.
More bad beats occur online . It sure might seem like this is true, especially to anyone who has played a lot online and off. But it's mainly a mathematical illusion. Online play is faster, meaning more hands per hour at the table and, hence, more bad beats in total than at real tables, where play is much, much slower. On the other hand, a real contributing factor might be looser play at online tables, leading to more bad breaks.
Playing Texas Holdem for money is illegal . Unfortunately, this is true in some places, but not universally so. In Nevada, licensed casinos have poker rooms. In California, legal card clubs abound. New Jersey bans cash games played at home, but allows poker operated by some 12,000 organizations throughout the state. Online poker playing is lawful in most parts of the world, and some web sites welcome players from the U.S. and other countries where it is not. It is up to each individual to be aware of what laws apply, as they vary greatly from one jurisdiction to another.
We recommend :
For up to the minute French real money poker news, we suggest
pokerargentreel.fr
and their
pokerargentreel actualités
page.