Best
Texas Holdem Sites

for Real Money !
US Friendly Poker Site
Credit Card Deposits
Accepts eCheck
Sportsbook & Casino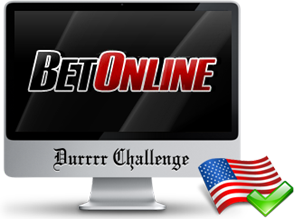 Top-Notch Software
eChecks for Canadians
Free Money Offers
Tournament Overlays
100%

Not Accepted

Yes

2000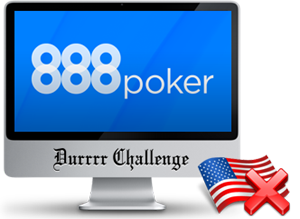 +$250k Month for Online Poker's Viktor Blom; Other July Winners
Written on July 28, 2015
The latter stages of the World Series of Poker in Las Vegas may have captured the media limelight in July, but not every professional poker player was grinding the felt at the Rio. Viktor Blom, has been the greatest documented online winner of the month, raking in $251,572.
A Swedish poker pro who fiendishly snuck onto the poker scene in 2009 under the mysterious "Isildur1" moniker, Viktor Blom has always been known for his propensity to grind out the highest stakes at Full Tilt. As such, his susceptibility to immense swings has haunted him, having been … Read More
How will 888 Handle Impending Dominance of the New Jersey Online Poker Market?
Written on July 22, 2015
Ever since New Jersey launched its ring-fenced online gambling industry in November of 2013, the viability of the internet poker market has been questionable. After nearly two years, it's become clear that the two operating networks are saturated with players. Now that 888 Holdings is set to complete an acquisition of bwin.party, the big question is…
What will 888 do with its Newfound Dominance in the Garden State?
888 already owns a monopoly on Delaware's internet gaming sector, supplying the software for all three licensed operators and networking the online poker platforms into a single shared player base. … Read More
888 Wins $1.4B Bid for bwin.party; Claims near Monopoly in US Online Poker Market
Written on July 17, 2015
Confirmed as of this morning, Friday, July 17, 2015, negotiations to acquire bwin.party Digital Entertainment and all of its operations have finally been completed. 888 Holdings has struck a deal with the UK brand to acquire all assets for GBP £900 million (USD $1.4 billion).
Bwin.party put itself on the auction block last year, and has since been courted by several strong suitors. 888 Holdings immediately jumped into negotiations with the digital entertainment group, but was met with opposition from iGaming other giants like Ladbrokes, Playtech and, most notably, PokerStars owner Amaya Gaming, which teamed up with GVC … Read More
Quebec plans to Block Unlicensed Online Gambling Sites, Ignoring Advisors
Written on July 14, 2015
There are two types of online gambling sites players from Quebec can access. On one side of the fence is EspaceJeux, owned and operated by the Loto Quebec Corporation. On the other side are unlicensed, offshore and illegal operators who continue to accept Canadian players. Despite sound advice to the contrary, the province plans to go ahead with a proposal to block access to the latter variety of online gambling sites.
The controversial decision to block overseas online poker rooms, online casinos and other internet-based gambling venues is being criticized from multiple angles. Not only will it be … Read More
Without Consensus or Compromise, there will be No Online Poker in California
Written on July 9, 2015
The feeble threads of hope that once tied California to an imaginable future where regulated and licensed online poker sites exist has been despairingly severed. The need for compromise between tribes, card rooms and the state's racing industry is blatant, but that need has been the only thing stakeholders could agree on. And with no consensus, regulation of online poker in California is simply not going to happen.
A long awaited California Assembly Government Organizations (GO) Committee hearing took place yesterday morning. On the original docket was the discussion of two internet poker bills, Assemblyman Mike Gatto's AB 9… Read More
Florida Realtor Jacquelyn Scott wins 2015 WSOP $10k Ladies Poker Championship
Written on July 3, 2015
Late Sunday night at the Rio in Las Vegas, Jacquelyn Scott, a 66 year old real estate broker from Florida, was observed kissing the forehead of one World Series of Poker dealer. Why, you ask? Because she had just won the most prestigious ladies-only poker event the game has ever known, the World Series of Poker $10,000 Ladies NL Holdem Poker Championship.
Jacquelyn Scott is not your tell-tale poker pro. She's played in—and cashed in—her fair share of poker tournaments, mind you, but last weekend's enormous victory marked the first time the female Floridian has ever cashed in … Read More
Welcome to the DurrrrChallenge
Who is this man Durrrr ?
At just 22 years of age, Tom Dwan has become one of the most respected poker pros in the history of the game. From nosebleed cash games to some of the world's largest live and online poker tournaments, the man they call "durrrr" can be found everywhere. Recently, Dwan issued the Million Dollar Challenge: open to any member of the poker community except Phil "OMGClayAiken" Galfond, the challenge requires opponents to play Dwan in 50,000 hands of $200/$400 or higher on four tables at a time. If either player drops below 75 big blinds in their stack at any point, they must reload. At the conclusion of the Pot Limit Omaha or No Limit Hold'em hands, a winner will be crowned. If Dwan is ahead by $1 or more, his opponent must fork over $500,000. If Dwan's opponent is ahead by $1 or more, the youngster has offered to pay $1.5 million. In each case, the victor will also keep the spoils of the 50,000 hands of play. In addition to the money, the Million Dollar Challenge is about bragging rights.
The Challenge, as you'd expect, generated a considerable amount of buzz even before any poker pros raised their hands to play. However, three of the game's best will face Dwan and receive 3:1 odds on their money: Patrik Antonius, Phil Ivey, and David Benyamine. The latter two are World Series of Poker (WSOP) bracelet holders; in fact, Ivey owns five of them. In 2005, Antonius won the prestigious European Poker Tour (EPT) Baden event. He also finished third in the 2007 WSOP World Championship of Pot Limit Omaha for $311,000. The trio combines for $5.25 million in career WSOP cashes. Ivey and Antonius are both members of Team Full Tilt.
Dwan also has plenty of live tournament experience. He made the televised final table and finished fourth in the World Poker Tour's (WPT) Foxwoods Poker Finals during Season VI for $324,000. He's appeared on NBC's "National Heads-Up Poker Championship" and "Poker After Dark." First up for Dwan is Antonius. Designated Pot Limit Omaha tables have already been set up on Full Tilt Poker to host the spectacle. Keep checking back for up to the minute details on one of the world's most unique Real Money Texas Holdem Challenge.
Myths about Texas Holdem and the Challenge
Myths can be useful. On the surface they provide plausible explanations of why things are the way they are. Beyond that, they keep believers from discovering the truth, allowing those who know better to profit at the expense of others' naiveté.
In poker, the abundance of myths certainly keeps play interesting. Following are a dozen of the most pervasive ones, many of which encourage inexperienced players to put more in the pot than they should or inhibit potentially good ones from playing at all.
Poker is a game of chance . The inventor of this one obviously wanted to entice more novices to stop studying the game, give up calculating odds and put their chips in the hands of fate (with "fate" being a particularly good player). Quite the contrary, scientific research has shown that a player's talent is the single most important determinant of success. Winning poker is about six parts skill for every one part luck.
Good players always win. Don't tell that to anyone who has ever finished second at a World Series of Poker (WSOP) title event. Even in cash games, the randomness of the cards is still a factor. Although good players succeed more than they fail—perhaps 60% or even 70% of the time—lose they most certainly do, walking away to play another day. That means there is at least an opportunity for lesser players to take them down.
Winners must be super aggressive. Hollywood might like that script, and relentless pressure certainly has its place, especially in big money tournaments. But in cash play and limit games, it can actually work against a good player. Most successful professionals, like a Chip Reese or a Dan Harrington, are selectively aggressive. They can turn it on or off and will go full throttle only for short periods of time.
Great poker players are born, not made. There might be such a thing as "natural poker talent," but it is no substitute for experience and learning. Many of the top players today have an aptitude for math; they are good with numbers and quick at making calculations. Others are masters of human psychology. But those are just foundations on which to build their poker prowess. It takes playing in real game situations to develop one's skills to the point of greatness.
Poker is a man's game. This has to be true, right guys? Just look at the WSOP poker rankings—all men—except for Annie Duke, Kathy Liebert, Jennifer Harman Traniello, Vanessa Selbst, Vanessa Rousso, Annette Obrestad, Joanne Liu, Liv Boeree and ten other women who have earned more than $1 million at the tables, not to mention dozens of other females who now play professionally. Sorry fellas, but it's time to apologize to the ladies for this myth.
Poker is all about reads . Players who can identify poker tells and understand what they mean certainly have an advantage. But if that were the secret to success, nobody would ever be successful online, where opponents are faceless, bodiless and perhaps just poker bots with poor programming. It's much more important to know how to play your own cards than to focus on mind reading.
Bad players ruin the game . That might be true at the Blackjack table, but in poker, bad players are the fish that feed the sharks. Even the ones that consistently overplay hands, raising when they should fold, staying in and catching lucky draws on the River, will eventually feed the chip stacks of the better players at a table. Bad players welcome!
Losing bluffs help big hands win. Folks who subscribe to this baloney truly believe that they can't get opponents to go along with their monster hands unless it appears they might be bluffing. What nonsense! Although getting caught in a bluff isn't the worst thing that can happen in poker, it should never be a player's intention. The sole purpose of bluffing is to turn a weak hand into a winner, not to advertise incompetence. Good players win big on big hands regardless of whether they bluffed previously or not.
Online poker is fixed . Pardon the double entendre. Online poker is certainly not fixed (rigged) but it has been fixed (corrected) ever since the poker cheating scandals of 2005-07, involving Absolute Poker and UltimateBet. Today's reputable online poker rooms are secure, monitored by regulators and audited to prevent any types of cheating or scams. If the games were ever found to be unfair, users and the industry would come down on them like a flopped flush on a pocket pair.
It's easier to win online than at live tables. So much depends on who is playing, where and when that no generalization of this sort can be made. In fact, the opposite may be true. Las Vegas poker regulars say a constant flow of tourists makes winning there easier than online, where the same players can be seen day after day. Online multi-tabling also means a single shark can feed on more fish, so in that respect it may be even more difficult to succeed in the virtual version.
More bad beats occur online . It sure might seem like this is true, especially to anyone who has played a lot online and off. But it's mainly a mathematical illusion. Online play is faster, meaning more hands per hour at the table and, hence, more bad beats in total than at real tables, where play is much, much slower. On the other hand, a real contributing factor might be looser play at online tables, leading to more bad breaks.
Playing Texas Holdem for money is illegal . Unfortunately, this is true in some places, but not universally so. In Nevada, licensed casinos have poker rooms. In California, legal card clubs abound. New Jersey bans cash games played at home, but allows poker operated by some 12,000 organizations throughout the state. Online poker playing is lawful in most parts of the world, and some web sites welcome players from the U.S. and other countries where it is not. It is up to each individual to be aware of what laws apply, as they vary greatly from one jurisdiction to another.
We recommend :
For up to the minute French real money poker news, we suggest
pokerargentreel.fr
and their
pokerargentreel actualités
page.